Chi sono/About me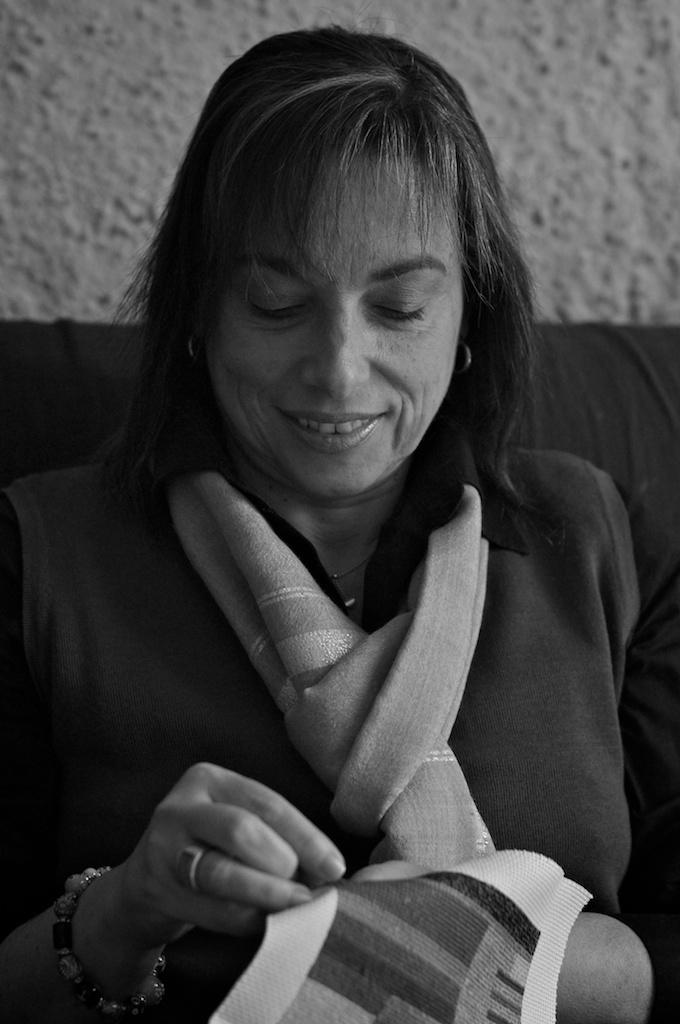 Mi chiamo Antonella Argiroffo, sono nata e vivo a Roma e sono una biologa. Ciò che mi ha spinto ad intraprendere questo percorso creativo è stato il desiderio di utilizzare punti classici, come il punto croce, per elaborare lavori dall'impatto decisamente moderno. E' così che la mia anima razionale, frutto della mia formazione scientifica e la mia assoluta passione per i colori hanno dato vita alle mie geometrie ricamate. La mia ricerca di armonie e di contrasti trae forza ed energia proprio dalle infinite possibili combinazioni offerte dai colori nelle loro innumerevoli sfumature. I miei lavori sono eseguiti a mano e sono pezzi unici.
 My name is Antonella Argiroffo, I was born and I live in Rome (Italy) and I am a biologist. The reason that has induced me to begin this new creative adventure it was my desire to utilize classic stitches like cross-stitch to realize, however, really modern style works. So my rational soul, outcome of scientific studies and my intense passion for colours have given rise to my "Geometric Embroideries". My search of harmonies and contrasts draws its inspiration and energy from the innumerable combinations that it's possible to create with colours utilizing all the existing nuances. My works are handmade and are exclusive pieces.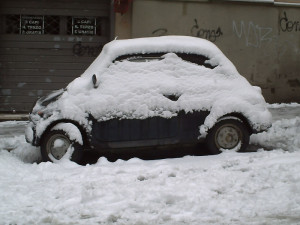 La mia piccola (ma non di età perché ha 40 anni!) e mitica Fiat 500 sotto la neve caduta abbondantissima durante la straordinaria, perché rara, nevicata a Roma del febbraio 2012.
My little (but not for age because it's forty years old!) and mythical Fiat 500 under the snow fell abundantly during the extraordinary, because unusual, snowfall in Rome of February 2012.